G Shock Watches Everlast Limited Edition
G Shock Watches Everlast Limited Edition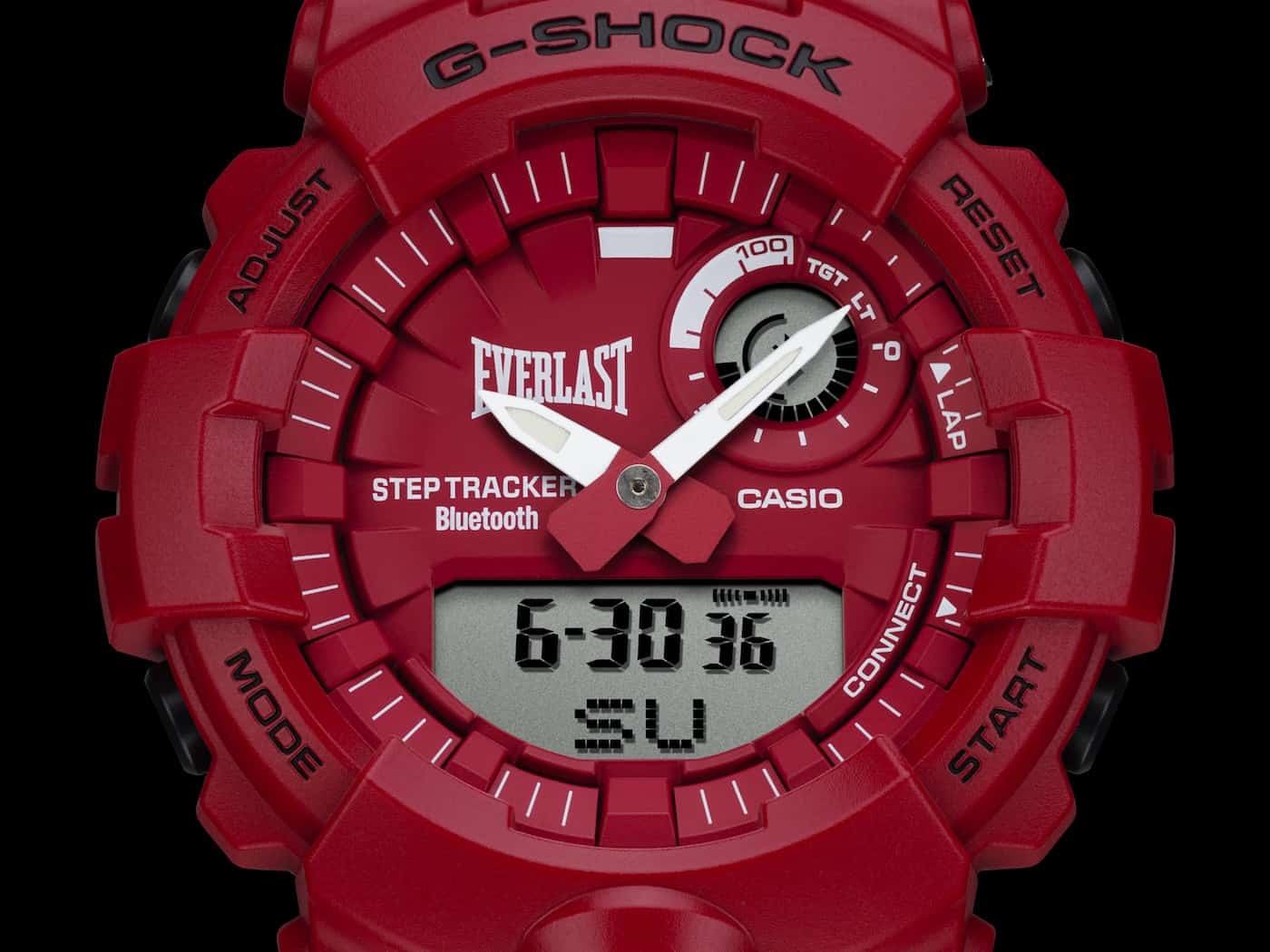 While Casio may not be intrinsically linked to boxing, the latest addition to the G-Shock watches collection — the Casio G-Shock Watch GBA800EL-4A Special Edition from G Shock watches — sees the Japanese heavyweight step into Everlast's corner for a collaboration that has all the vital statistics necessary to challenge for the crown within a voluminous, if often low-quality, price bracket.
Legendary boxing brand Everlast is teaming up with Casio to release the limited edition G-Shock GBA-800EL-4A. This custom version of the Bluetooth-connected step-tracking G-SQUAD watch features the boxing brand's traditional glove colors of red, white, and black. An Everlast logo appears on the dial, lower band, and the stainless steel case back. The slogan "Choice of Champions" appears in red on the LCD display when the LED light is activated. The watch comes in exclusive co-branded packaging including a red and white tin case.
G Shock Everlast Limited Edition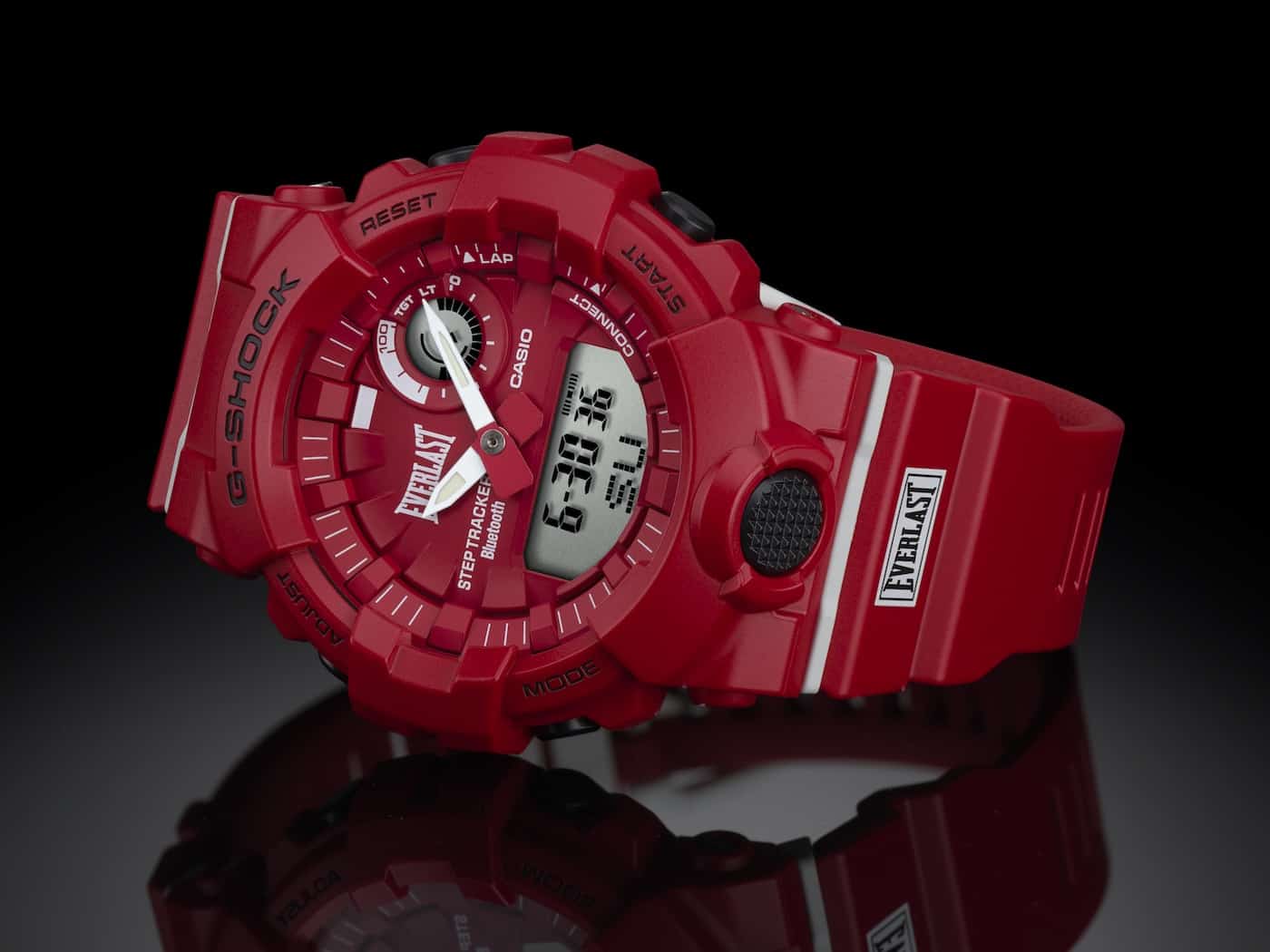 Big brands make a powerful team (G-Shock + Everlast)
Founded in New York City in 1910, Everlast is a brand whose name is linked with many of the sport's greatest stars. Associated with pugilists such as Jack Dempsey, Roberto Duran, Joe Frazier, Marvin Hagler, Larry Holmes, Sugar Ray Leonard, and Muhammad Ali, Everlast has recently branched out into MMA (Mixed Martial Arts), bringing more than a century of combat-equipment expertise to this new arena.
Collaborations of this nature can sometimes feel disingenuous and forced, but the relevant functionality of the GBA800EL-4A (catchy name) makes this partnership work. It does so on both an aesthetic and practical level. This new addition to the mammoth Casio G-Shock line is styled in the classic bright red of traditional boxing gloves, with the white and black accents for which the Everlast brand is known. The brand's logo is engraved on the stainless steel case and is printed on both the dial (between 9 and 12 o'clock) and the shoulder of the strap at 6 o'clock.