Why the Seiko Brand has been on the radar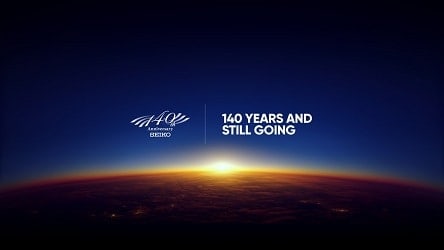 Why the Seiko Brand has been on the radar
The SEIKO brand , you've heard of the brand and you know of someone that owns one or you personally own in your collection – In recent years we have seen an increase of Limited Edition Watches released from Japan some more rarer than others from collaborations to anniversary editions to commemorate the history of Seiko , some of the models could be a good investment…
Seiko started out in Japan in 1881 by Kintaro Hattori with a small watch shop. Now, it is a global leader in watch industry.
Play the latest video to learn more about the founder Kintaro Hattori 160th anniversary commemorative film
The brand has one of the most diverse ranges of watch collections in the market, from Seiko 5's , Prospex , Coutura, Presage , Limited Edition and recent Collaborations such Street Fighter and Seiko Naruto & Naruto and we cant miss one of the most fasted growing brands the high-end Grand Seikos . We say they have watch for everyone, one of the most accessible brands no matter how deep your pockets are.
With the recent growth of the brand , we  have seen an expansion of Seiko boutiques across the world. But there are some things that Seiko likes to keep for its local customers and we hear this quite often JDM's or in plain words for those just starting to learn about watches Japanese Domestic Market Models.  Unfortunately these models are not available to order from any Authorised Dealer but the models which have been released in Australia, have created a storm with demand exceed expectations during the Covid retail environment
To view one of the largest Watch Collections in Australia, visit Linda and Co Jewellers ( Premium Authorised Dealer) located in Rhodes – Broadway and Macquarie Shopping Centers in Sydney.  The Linda and Co and Seiko Australia History Spans over 30 Years.
If you prefer to shop Seiko Watches online browse now and find your next watch.